Remain confident in your deck's safety and take advantage of a thorough deck repair in Durham County, Orange County, And Surrounding Areas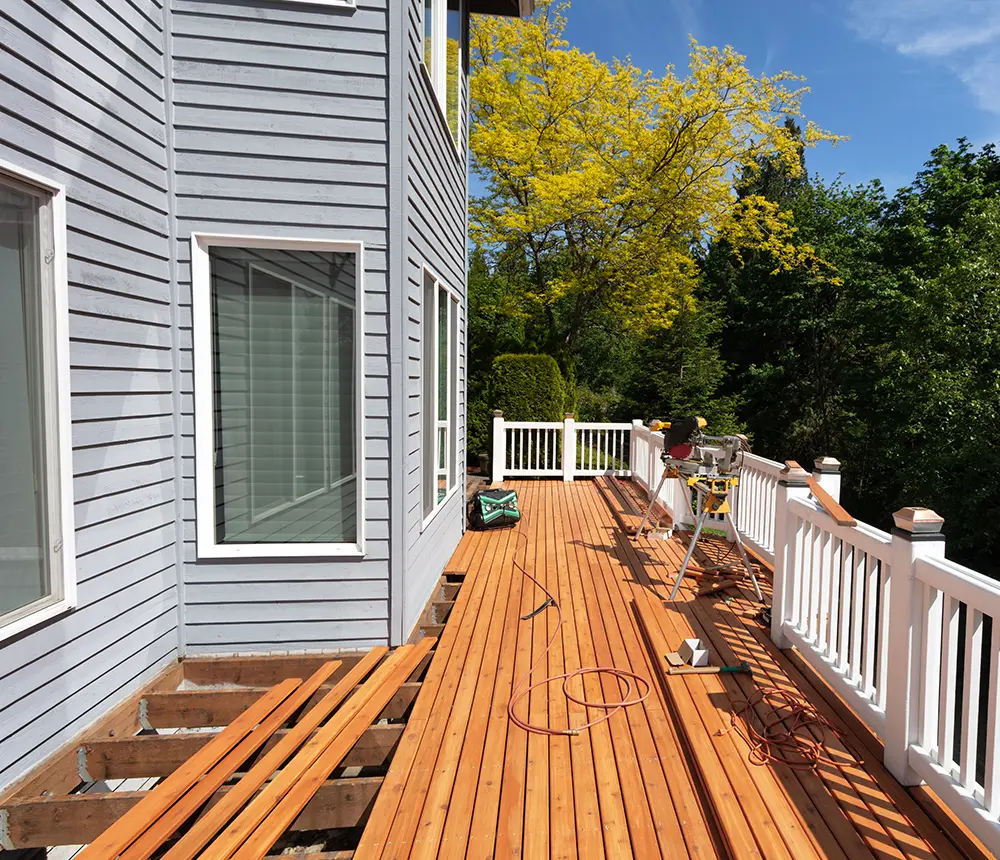 Scroll down to discover deck repair options, process, and pricing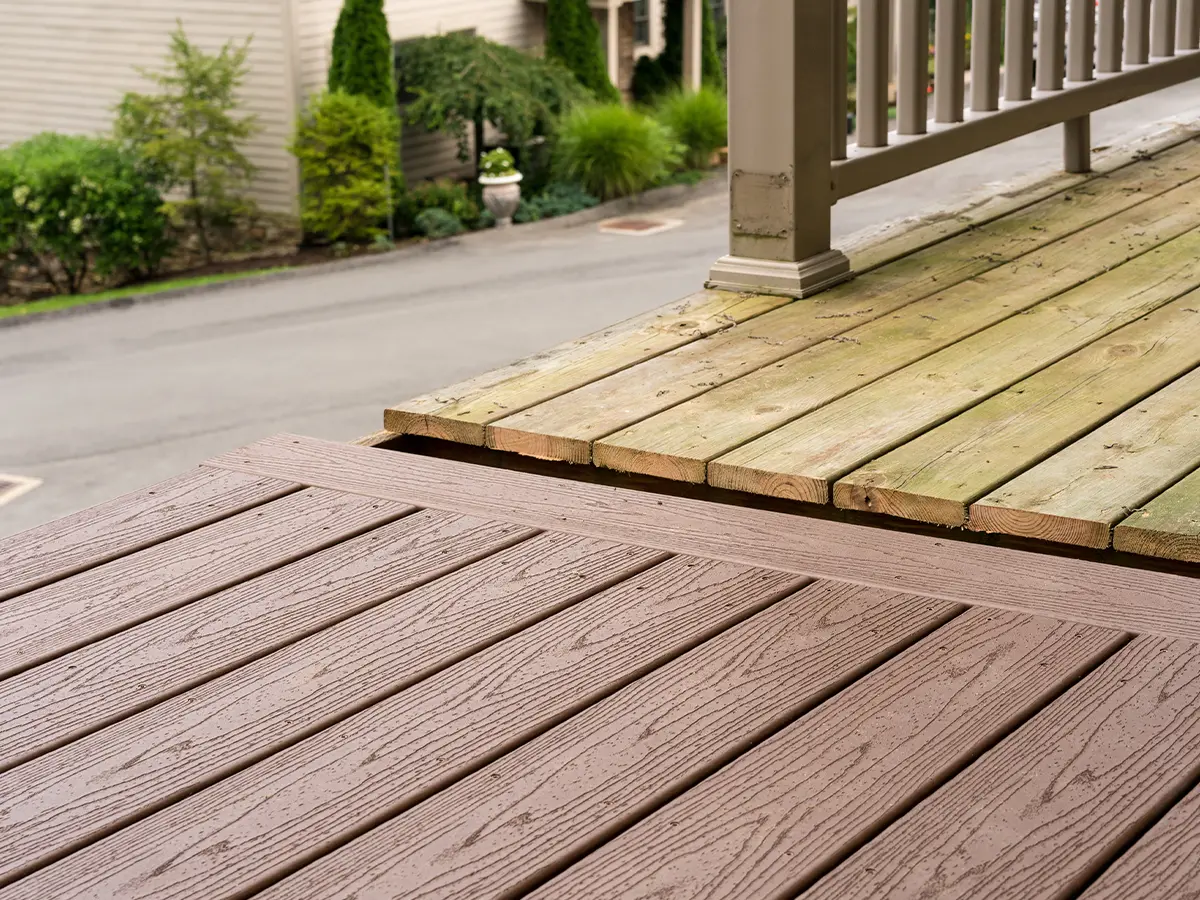 Keep your family safe with expert deck repairs
We've heard of decks collapsing and railings failing way too many times, and we've made it our mission to help homeowners like you avoid these ugly events.
Besides being entertaining, a deck also needs to be safe and sturdy to host family gatherings, no matter how large. Get peace of mind knowing that you have a beautiful, safe place to entertain.
Start enjoying a safer, more reliable deck and bring yours to its former glory by working with an expert that knows the industry inside-out.
Enjoy an up-to-code deck with these upgrades:
Check Out Some Of Our Repaired Decks
Before
After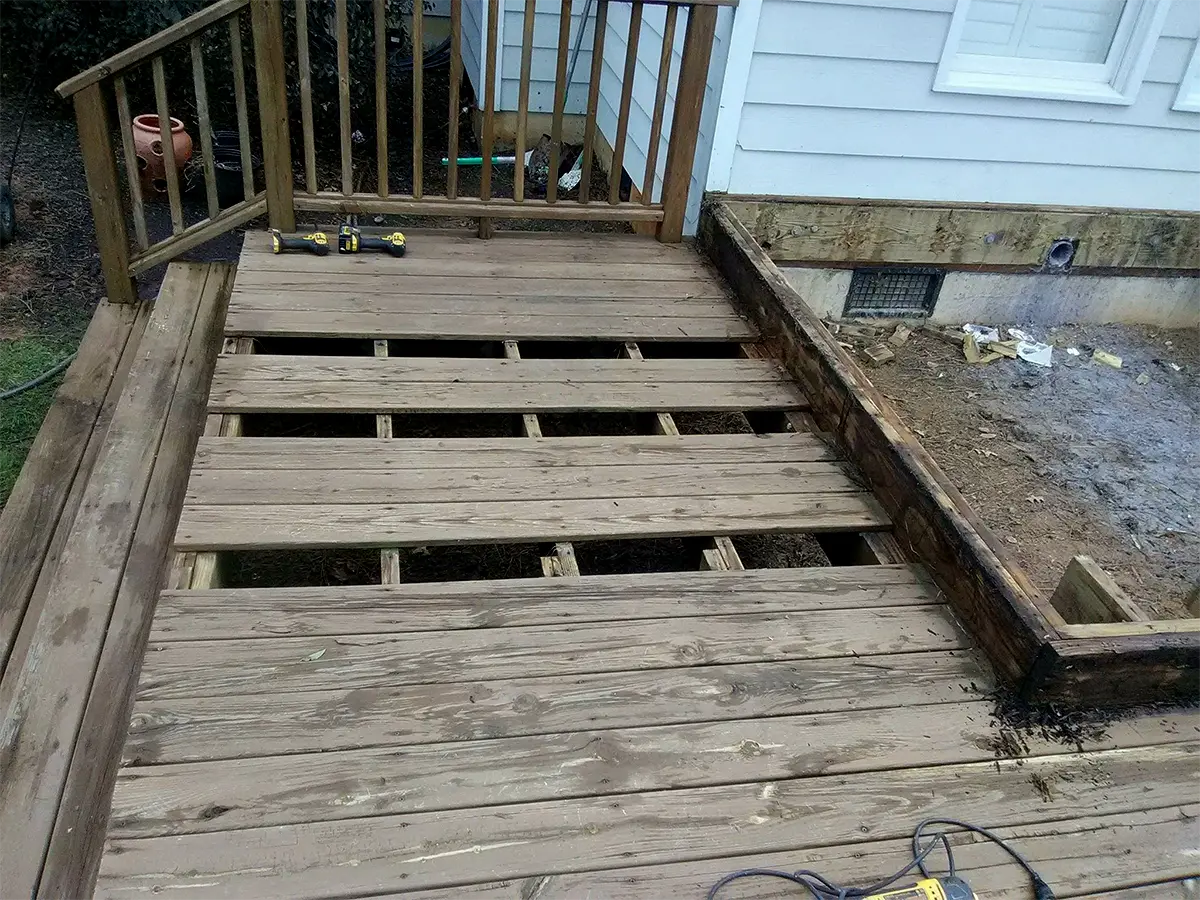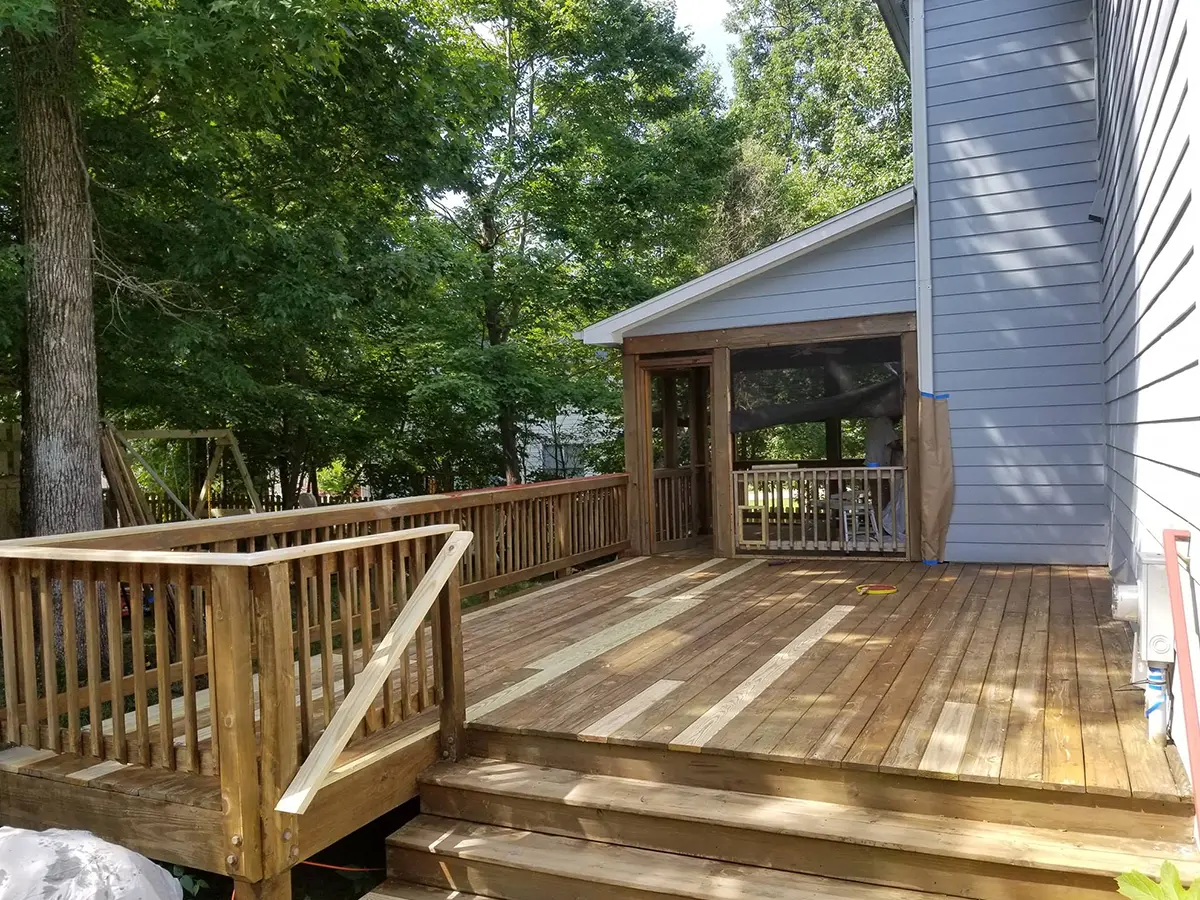 Before
After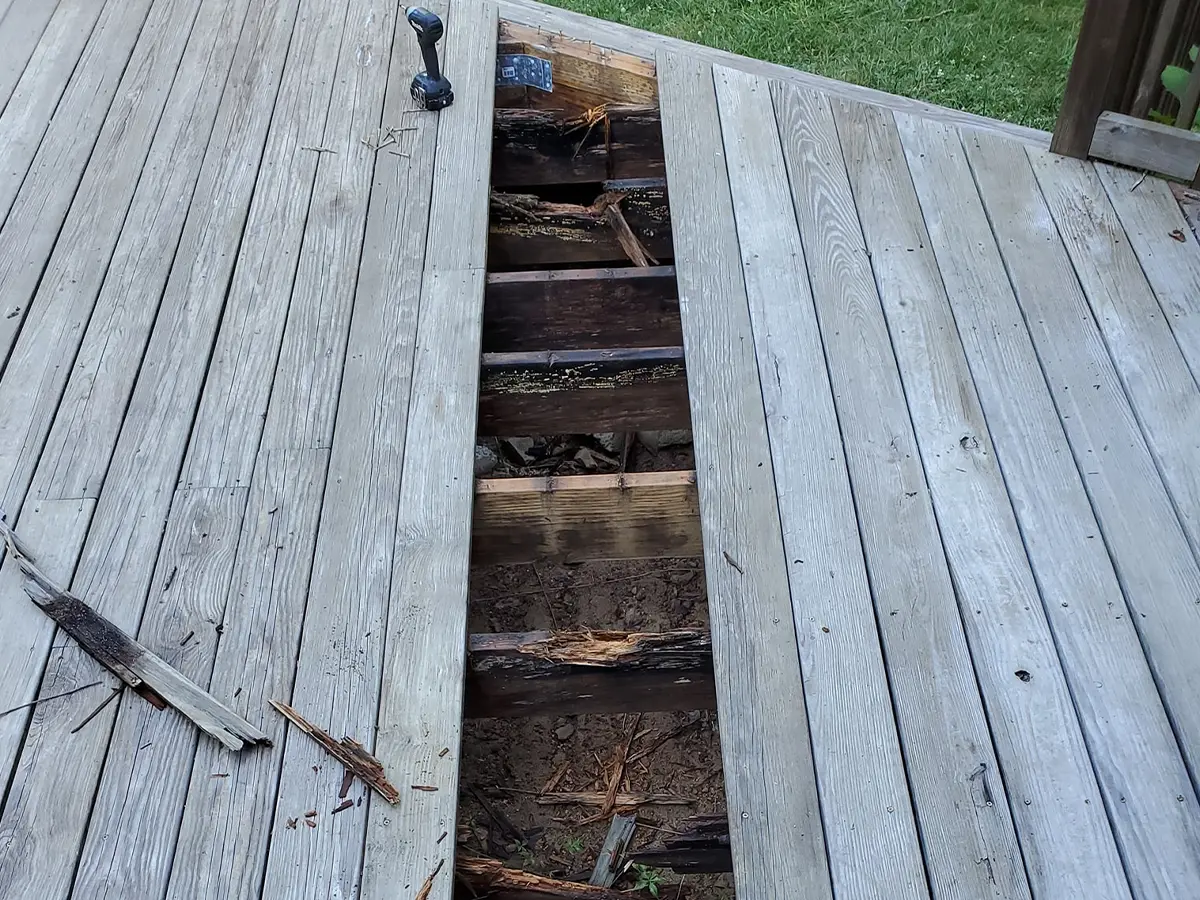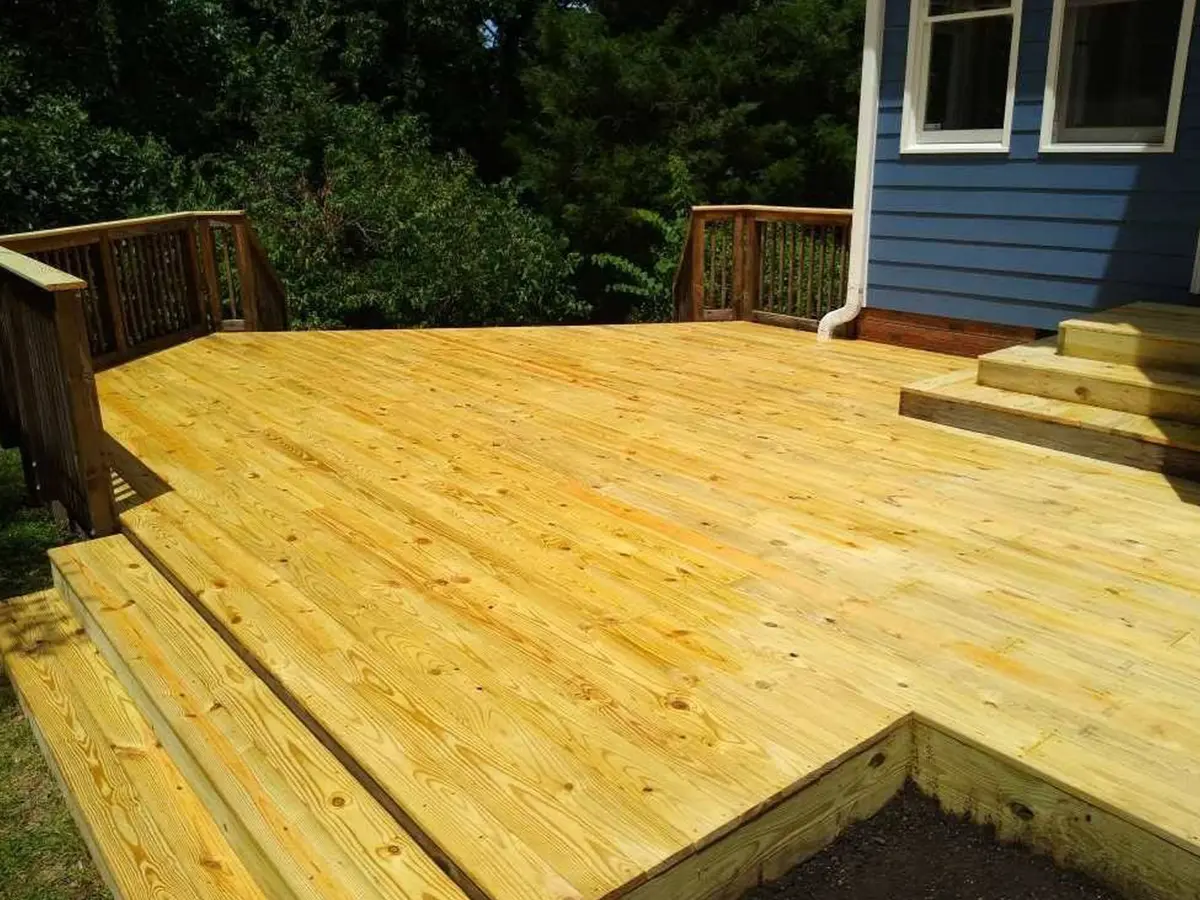 Before
After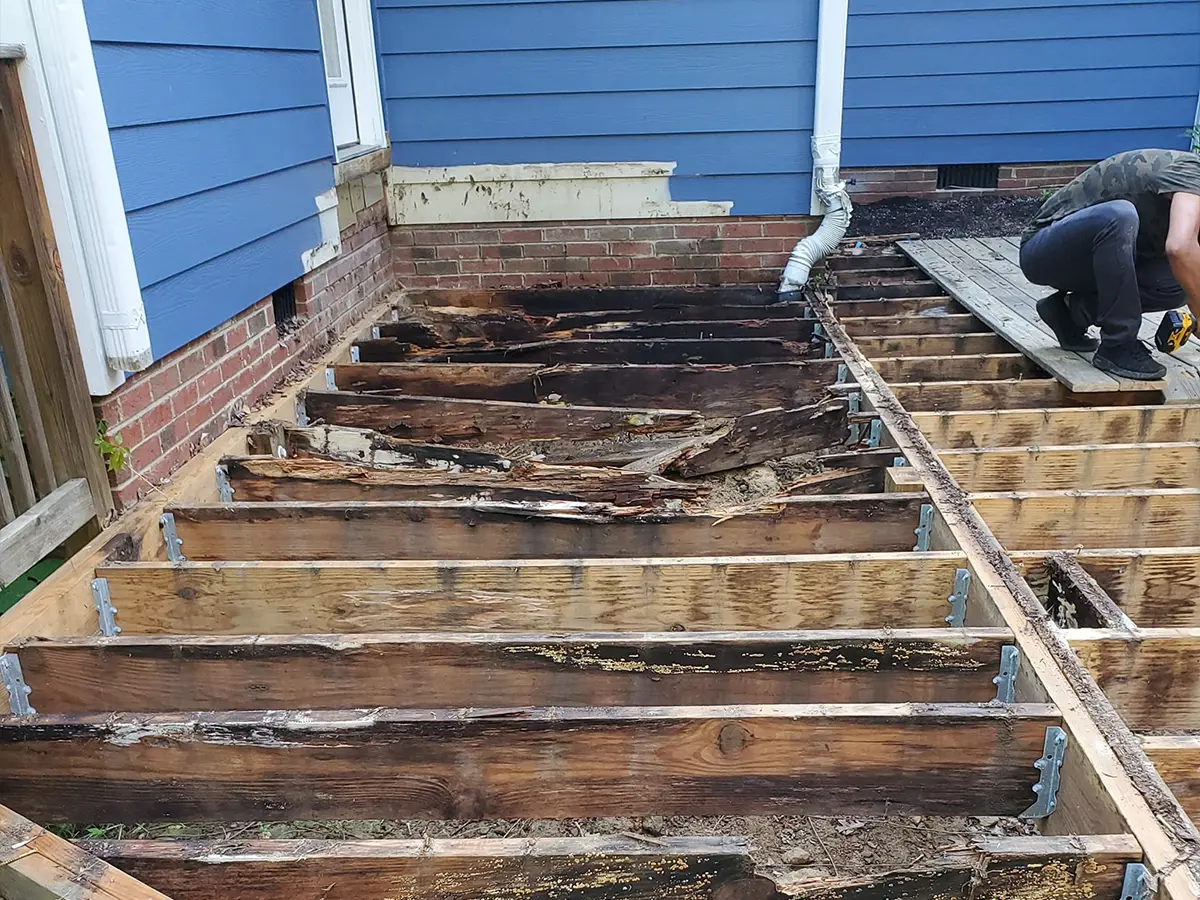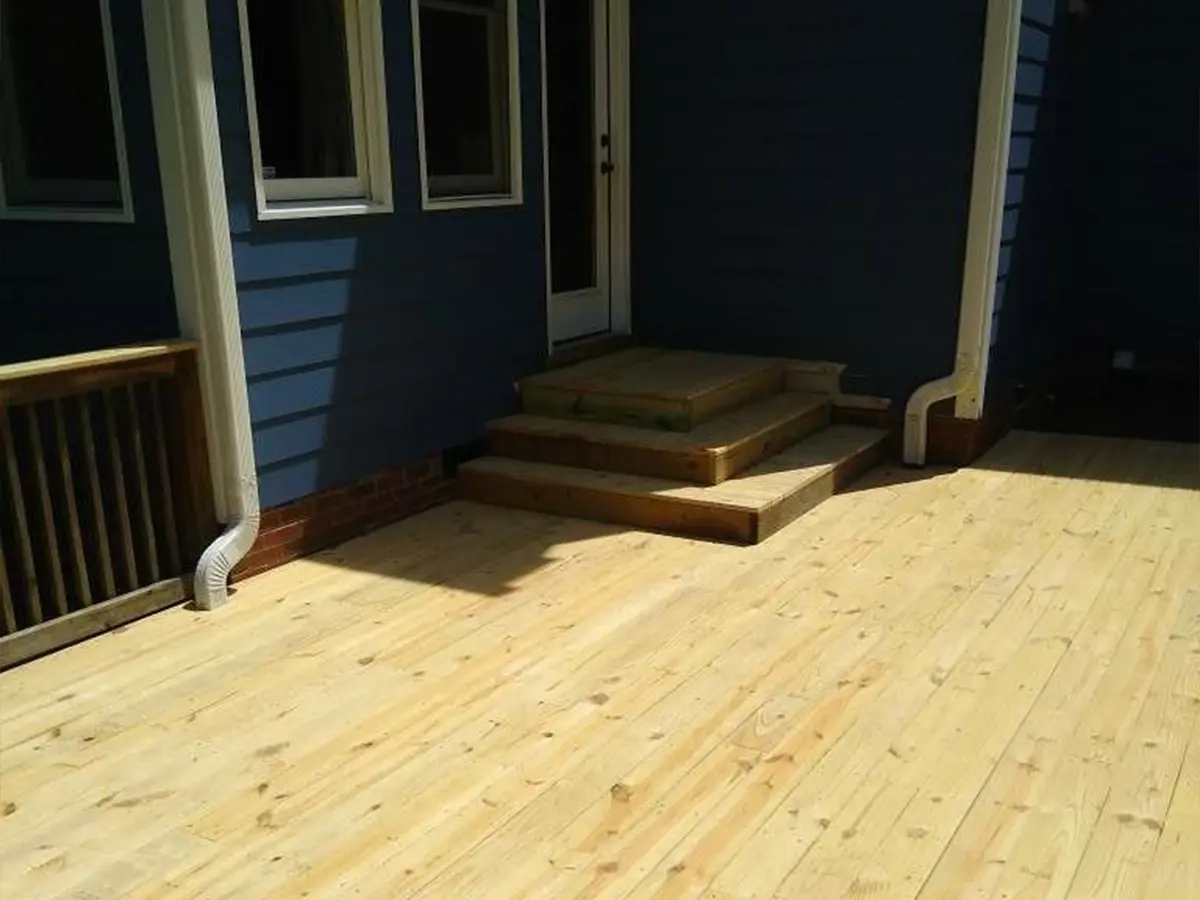 The Most Common Deck Repair Questions, Answered
Deck repairs can cover a large number of issues, so the price can vary widely. Probably the most affordable repair would be replacing several bad decking boards and restaining them to look like the rest of your space, setting you back at approximately $2k.
Replacing wood handrails with metal ones, replacing several floorboards, and doing some minor structural repairs could be as expensive as $10k. Add to these new composite decking boards, and the cost will go up to $15k. However, most repairs are totally worth it, considering the consequences of not attending to them.
If you've just bought a home that has a deck, we recommend doing a thorough inspection. If you've had a deck for a long time but overlooked it for more than a year, it's definitely time to get an inspection and a new coat of stain on it. Generally, old decks are not built up to the existing code, and installation practices from 10 to 20 years ago are no longer accepted. If an inspector comes and sees something off, you'll be required to repair the deck.
You'll want to inspect your deck at least twice a year for maximum safety. We recommend once at the end of the winter to see how your deck is holding up after all these freezing and thaw cycles, and once at the begging of spring, when you're about to bring the outdoor furniture out again.
We finish most deck repairs within 1 to 3 days, depending on the extent. Replacing several decking boards and staining them only takes several hours, whereas even some small structural repairs can take up to 3 days. After our on-site consultation, you'll get an accurate timeline of your project.
There are usually three factors that do great damage to any deck. An improper installation is one of the most common ones, especially with the ledger board. Another factor is water damage that leads to rot and decay, posing a real threat to your deck's structural stability.
Last but not least would be pest damage. Termites, woodworms, or other animals nesting around the deck will also do a lot of damage to your deck. All of these factors can damage your deck to the point of no return, and then you'll need more than a repair.
Just like on our deck building service, you'll get the manufacturer's warranty on materials and our 5-year workmanship warranty for every repair we make.
Deck Repair Pricing In North Carolina
Before
After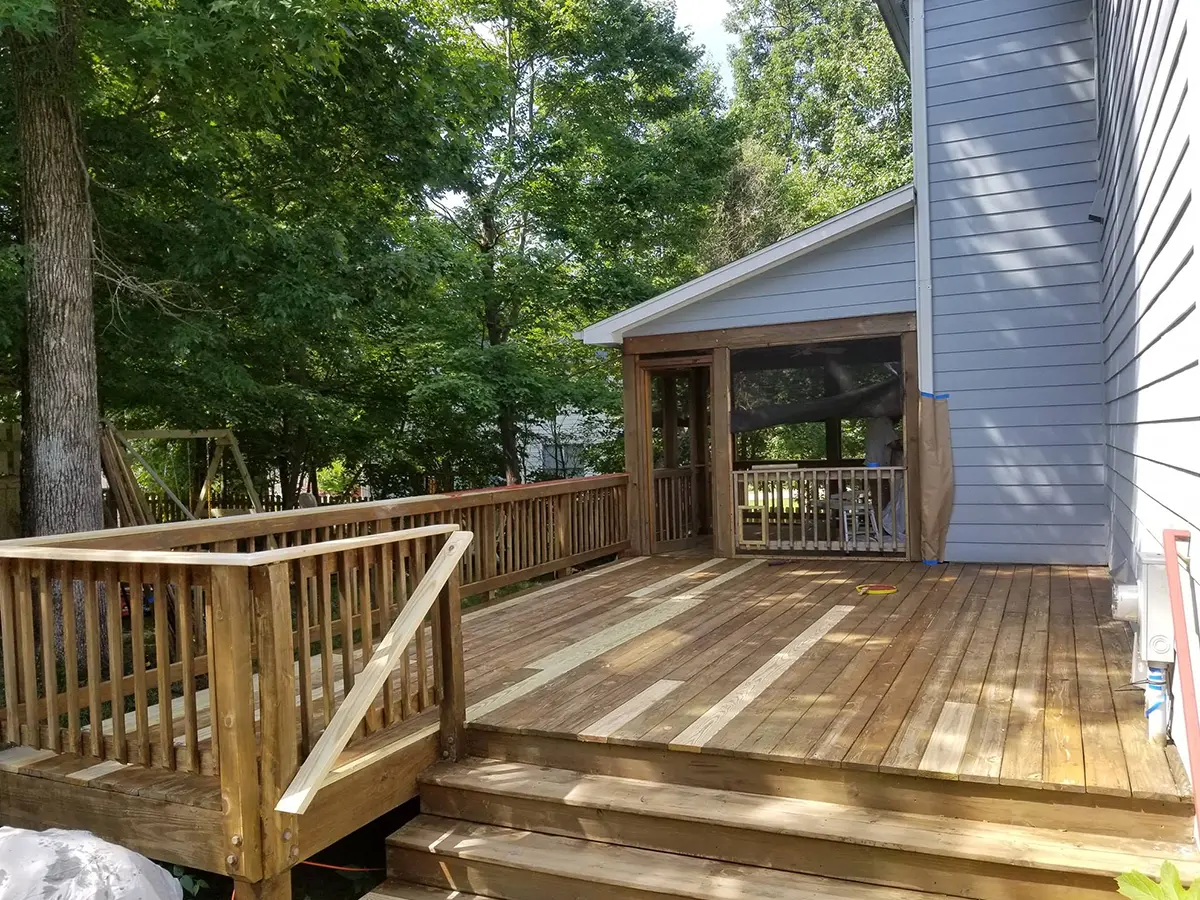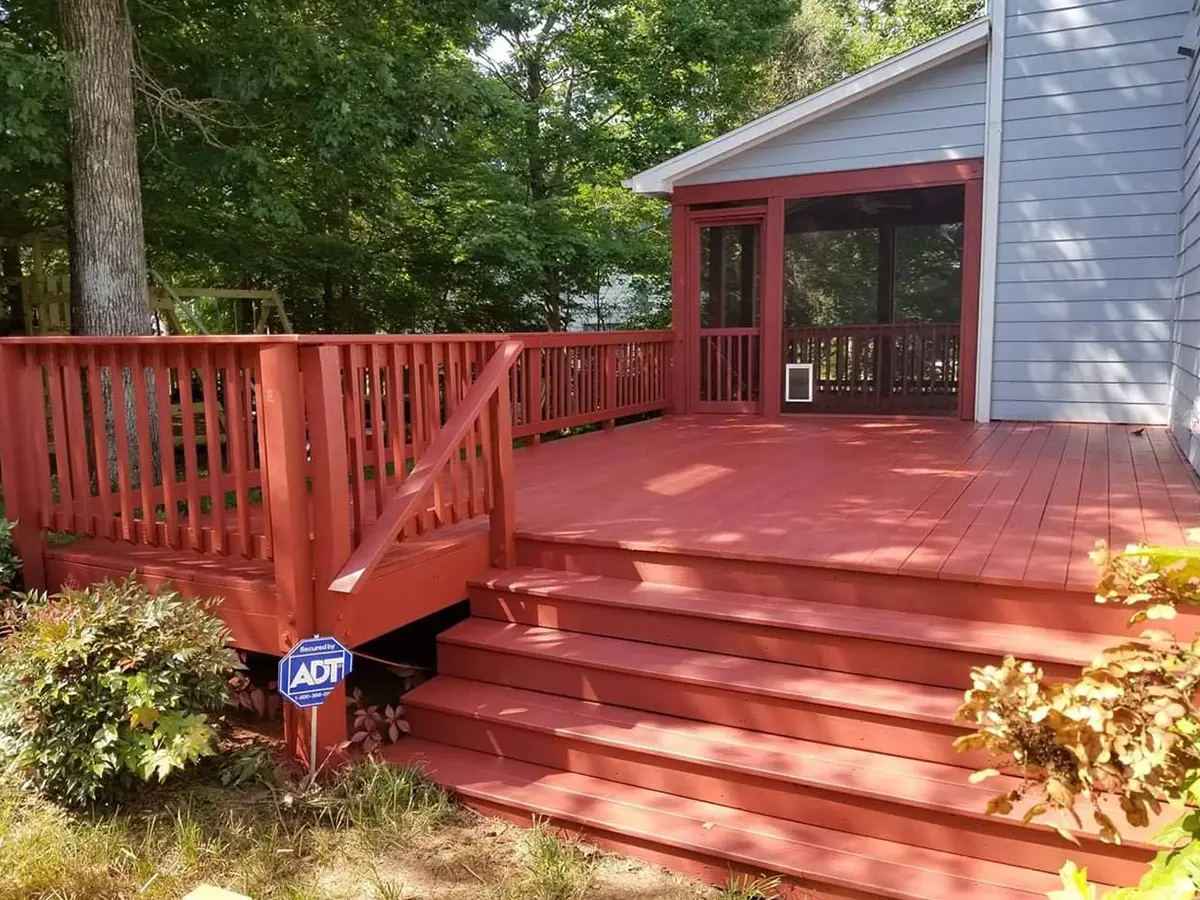 Deck and Screened-in Porch Repair and Stain in Durham, NC
This 300 ft². project included:
This deck repair and paint project was quoted at $4,500.
Before
After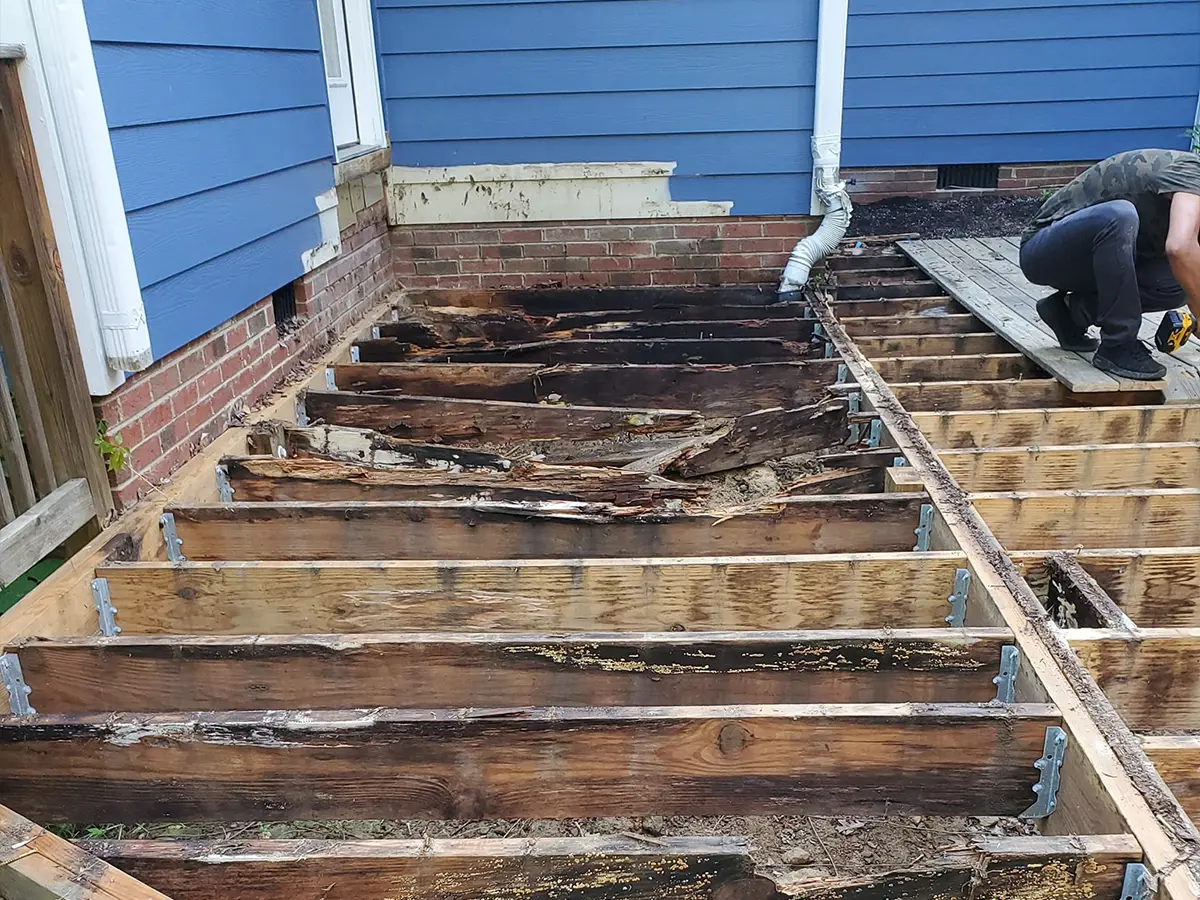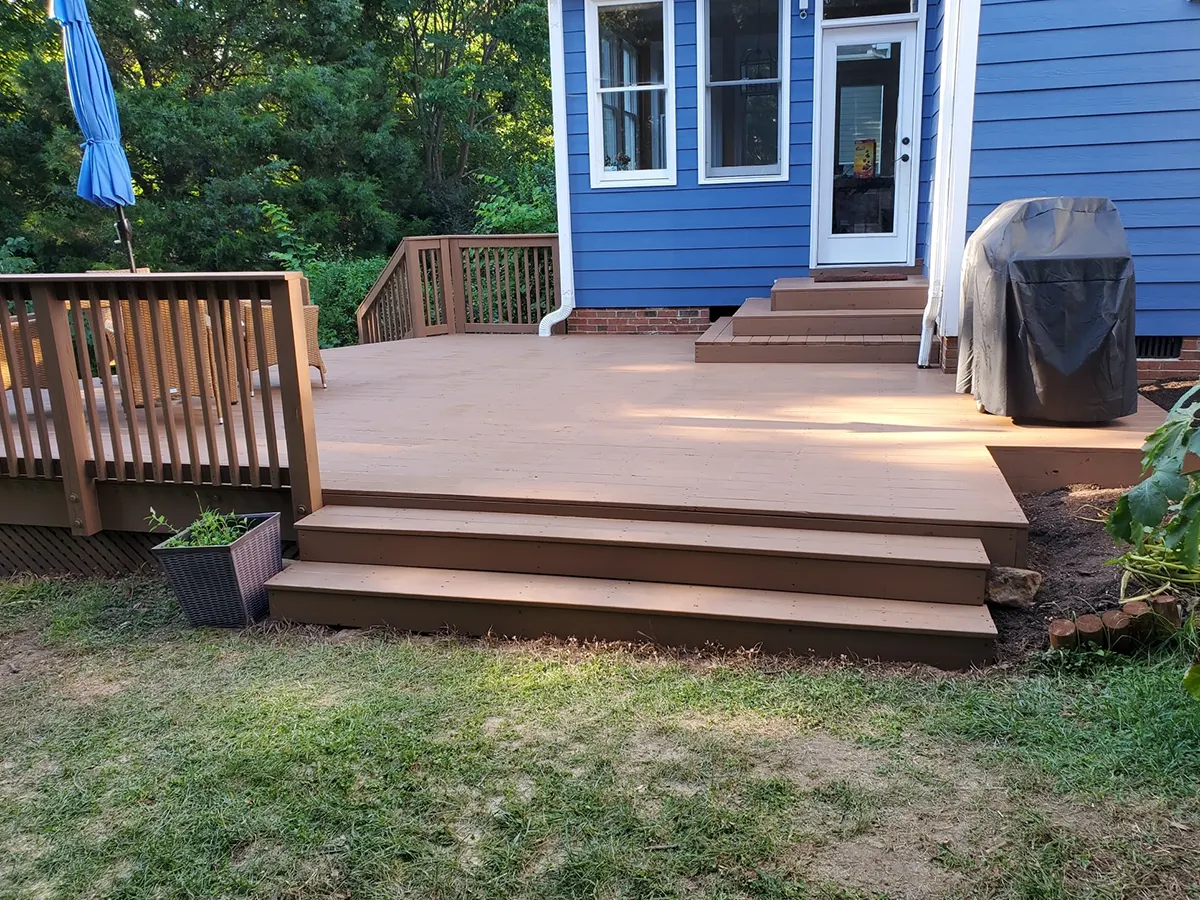 Complete Deck Reframing In Cary, NC
This 300 ft². project included:
This deck repair was quoted at $13k.
Before
After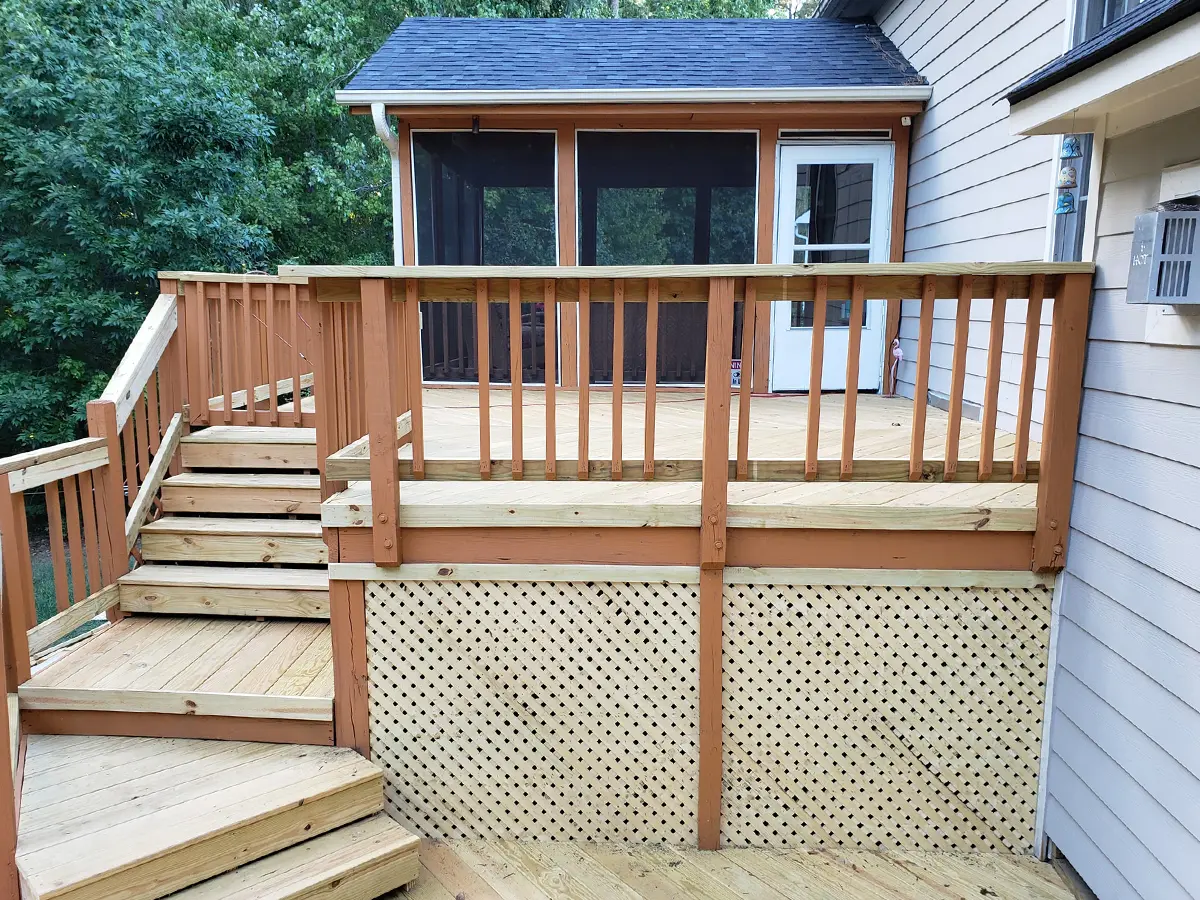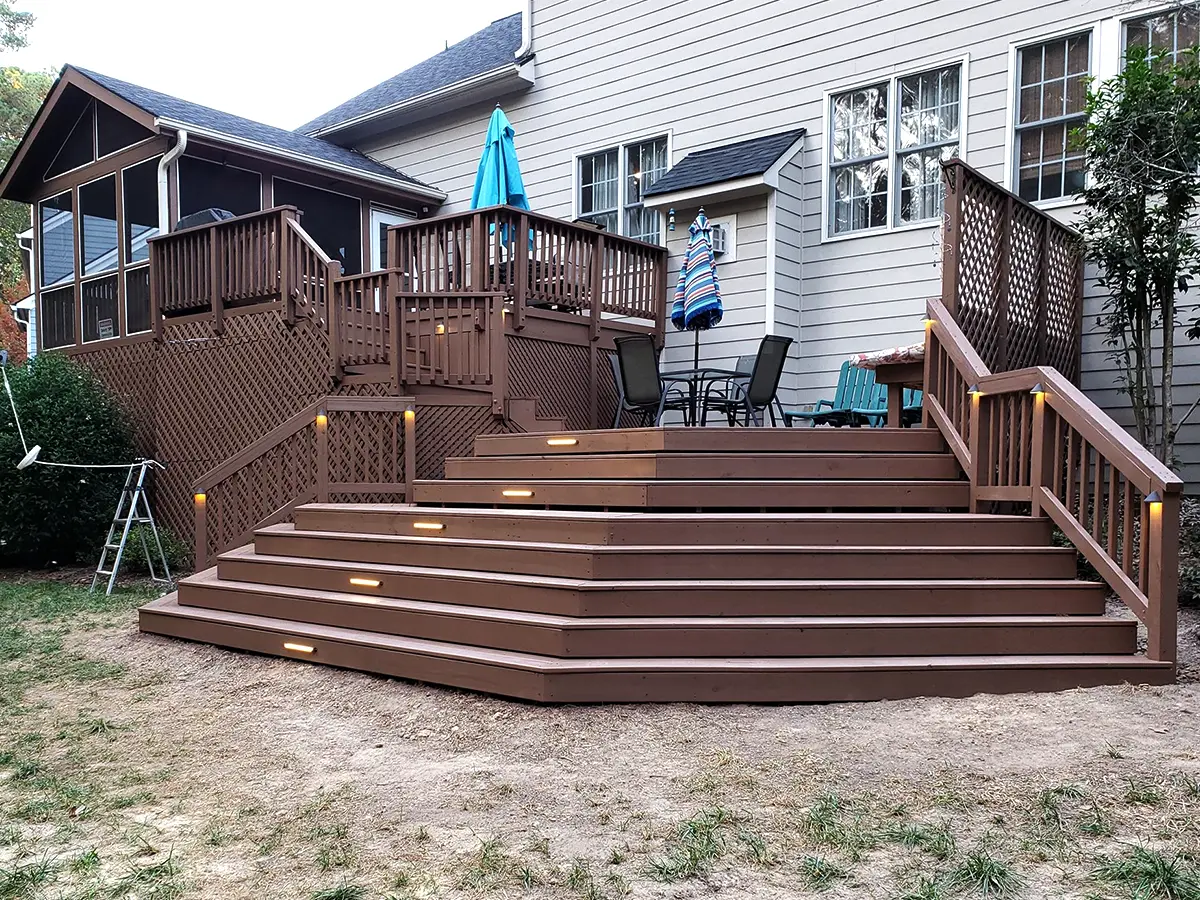 Deck Repair and Extension in Apex, NC
This 400 ft². project included:
The full deck makeover was quoted at $25k.
Deck Repair Done Right And Easy
Your safety is a priority, and we've made it easier than ever to address any safety concerns regarding your deck.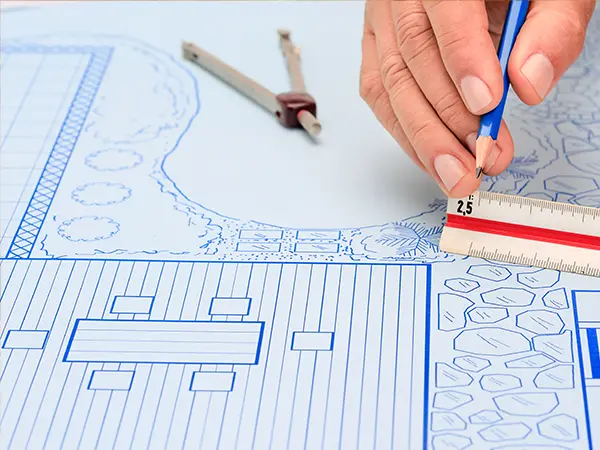 We'll do a thorough deck inspection to identify the most pressing issues with your deck.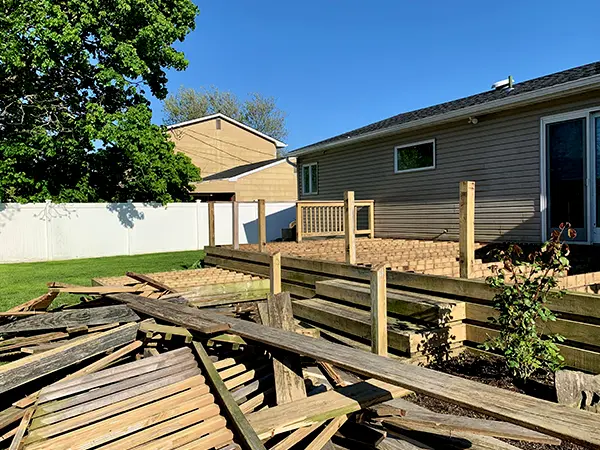 Depending on how the inspection goes, we'll break it down and give you a cost-effective solution.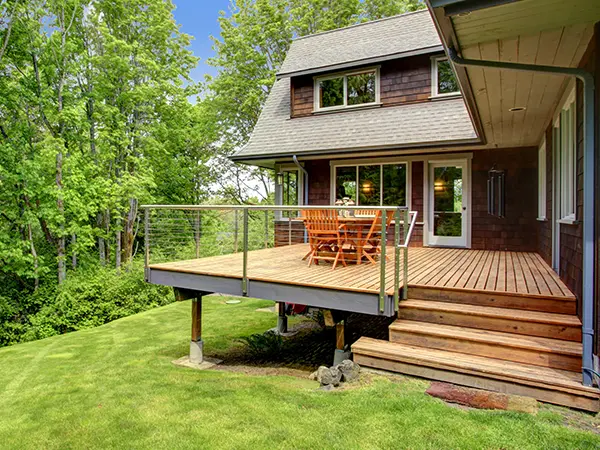 Your deck is now ready to safely entertain you and your loved ones. See you at the next inspection!

We leave no stone unturned, especially when it comes to backing up our service. We've went the extra mile and even got Google to recognize our business. For you, this means working with a fully verified business – a real professional that puts his reputation at stake. For us, it means we're fully committed to delivering the highest-quality craftsmanship you can possibly get.
Quality Repairs Are A Matter Of Safety
Homeowners Love Fiferum Construction's Thorough Repairs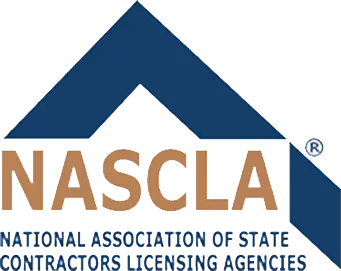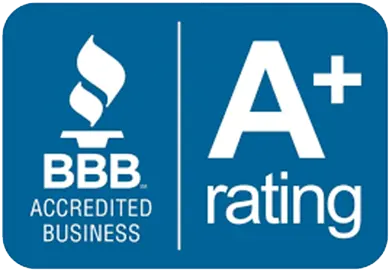 Fiferum did an excellent job repairing our porch flooring.
They noticed rot in the staircase and suggested an completed an a repair of that as well quickly and efficiently.
Highly recommend! We've used Fiferum for 3 jobs and have been highly satisfied with their work on each project. My husband is very sensitive to drywall dust and the crew kept this in mind spending extra time to clean up.
They are very timely and responsive with email communication which is a huge plus. We will definitely call on them again for future work.
Best all around contractor with high quality work.
He does it all and doesn't need to have outside come in. Great man and has quality employees working for him.
A very hard thing to do in these times.
A Complete Service That Takes Care Of Everything For You
Enjoy working with a contractor that puts your safety first.
Don't Pass On A Repair That Brings So Much More To The Table
Receive a deck inspection that covers every single detail of your space. We leave no room for guesswork, and we avoid superficial repairs like the plague.
Enjoy a world-class deck repair service that's backed by a superior 5-year workmanship warranty. Get the peace of mind of being in the safe zone for years.
Get access to a team of licensed, trained, and insured professionals that have your best interests at heart. You deserve more than fly-by-the-night contractors on your projects.
Ensure A Season Without Ugly Events With A Thorough Deck Repair